Google's got a lot of apps. Maybe even too many, in certain (ahem) cases.
Amidst all the obvious titles and oddly overlapping offerings, though, Google's wing of the Play Store holds some genuinely useful treasures -- clever creations by the creator of Android that are just waiting to be discovered.
Here are eight off-the-beaten-path Google apps that'll help you do all sorts of interesting things with your Android device. And yes, they're all free. (Some, but not all, are also available for iOS.)
Ever feel like scribbling something out on your smartphone's display? Google Handwriting Input gives you a blank slate for writing -- with your finger or a stylus -- and then converts your illegible chicken scratch into actual sendable text. It works surprisingly well, and it can even handle emojis (if you for some reason are inspired to draw those).

jr
The best part about Handwriting Input is that it works, erm, hand-in-hand with Google's regular, fully-featured Gboard keyboard: Once you install and activate the app on your phone, you'll see a new globe-like icon in Gboard's bottom row. All you've gotta do is tap it to toggle back and forth between regular QWERTY typing and your new handwriting input option.
This so-new-it-still-has-that-new-app-smell tool is one of those things that's so practical, you'll wonder why your phone hasn't always had it.
Trusted Contacts lets you establish location-sharing relationships with your friends, family members, or anyone else you know and love (or maybe just kinda-sorta like). Once both people have installed the app and approved the relationship, either person has the ability to request the other's location at any time. If the recipient doesn't respond after five minutes, his last known location will automatically be sent. And it works even if his phone is off or out of range.
Peace of mind has never been easier.
[ To comment on this story, visit JR's Google+ page. ]
Organizing travel can be a pain -- but if you're already using Gmail, Google's new-ish Google Trips app makes everything super simple.
Trips automatically finds and imports all your travel info as it arrives in your inbox -- travel reservations, hotel reservations, and any other related confirmations -- and bundles it all together into neatly organized trip-based portfolios. It even adds in extra little goodies like suggestions for nearby attractions, popular (and customizable) day plans, and restaurant recommendations.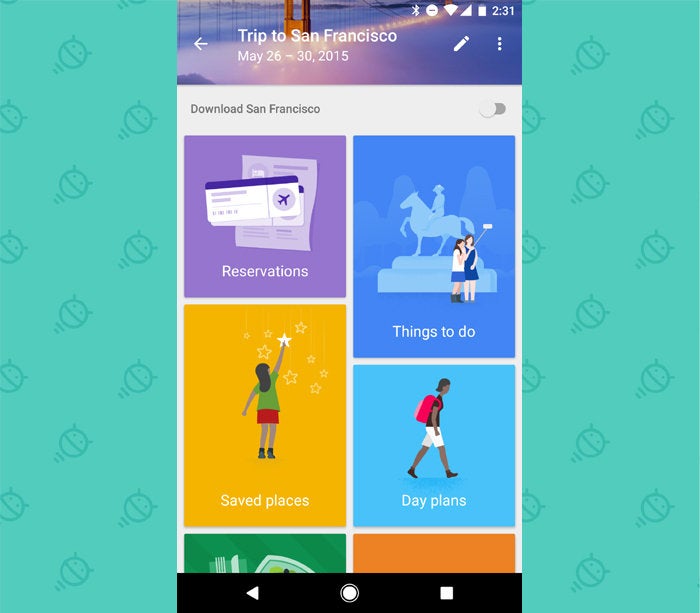 jr
Oh -- and once your data's pulled over, everything works offline.
Hang onto this one for your next dull or dreary day: Google Arts & Culture lets you explore national parks and monuments, zoom up close into famous works of art, and even take virtual tours of entire museums right from your mobile device.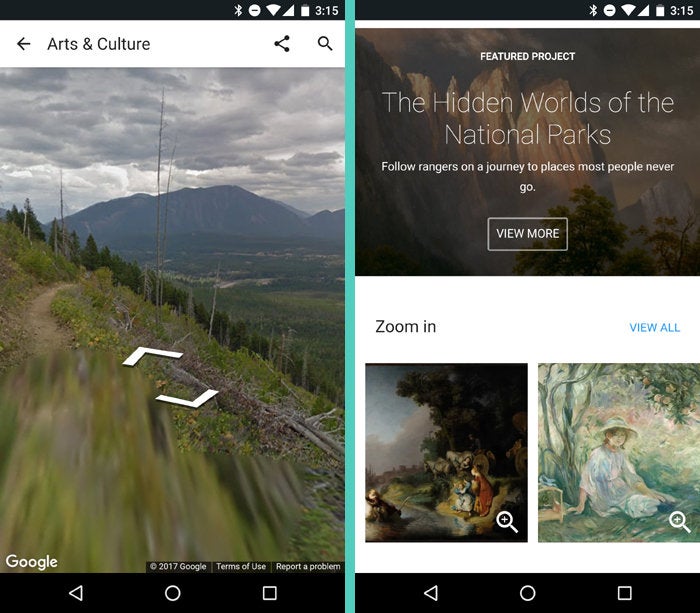 jr
The app is just jam-packed with cool views of fascinating things from around the world, and it's something you really have to experience for yourself. (Bonus: If VR is your cup of tea, there's a separate VR version of the app that works with compatible headsets.)
Chrome Remote Desktop is one of Google's most powerful cross-platforms tools -- and yet it doesn't get nearly enough attention. The app makes it dead-simple to remotely access any desktop computer from your Android phone. All you do is install the companion desktop Chrome extension, set up a PIN, and that's it: You can pull up your desktop on demand and access files, open programs, or do anything else you need from the palm of your hand.
I've mentioned Opinion Rewards several times over the years, but it's still something most typical users aren't aware of. If you're among those not yet using it, start now -- because it's basically just a way to get free Google Play Store credit for taking the occasional quick survey.
The app will notify you whenever a new survey's available. You answer a handful of questions about a recent shopping experience or your thoughts on some type of merchandise, and then the app puts a credit on your Play Store account. It might be for 10 cents or it might be for a dollar. Either way, it takes practically no time to do, and the credits add up fast -- meaning your next app purchase or movie rental can be on the house.
Google revamped its Android Auto app a few months ago and made it into something anyone who drives should have standing by. The new Auto app is basically a "car mode" for your phone -- an interface that's optimized for driving, with large buttons for commonly used commands and simplified access to the sort of stuff you might need while behind the wheel. (And yes, longtime Android fans, that should sound familiar.)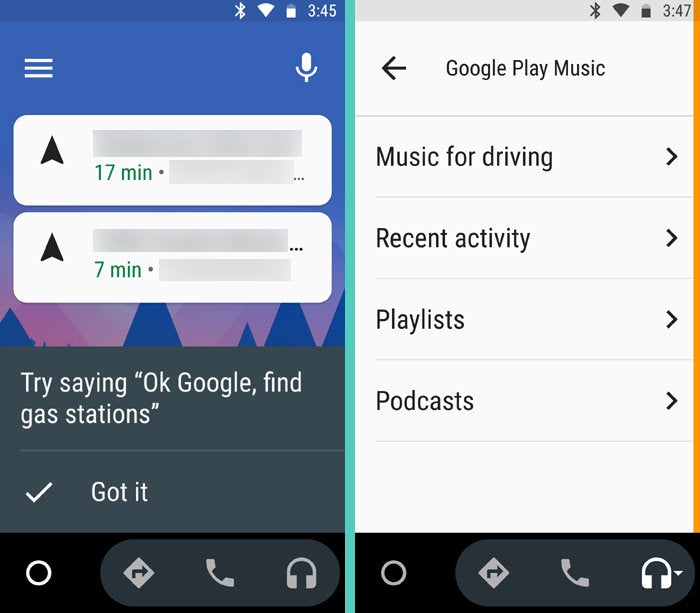 jr
This last selection is actually the app that controls wallpaper-picking for Google's new Pixel phone -- but if you have any other device, you can think of it as an upgrade to your system's built-in wallpaper picker. The aptly named Wallpapers makes finding a background for your home screen a fun adventure, with options for selecting stunning images from sources like Google Earth or the photographer-favored galleries of Google+.
The best part is that all of Wallpapers' categories -- Earth, Landscapes, Cityscapes, and so on -- include a "Daily wallpaper" option that'll automatically change your background to a different purty image every single day.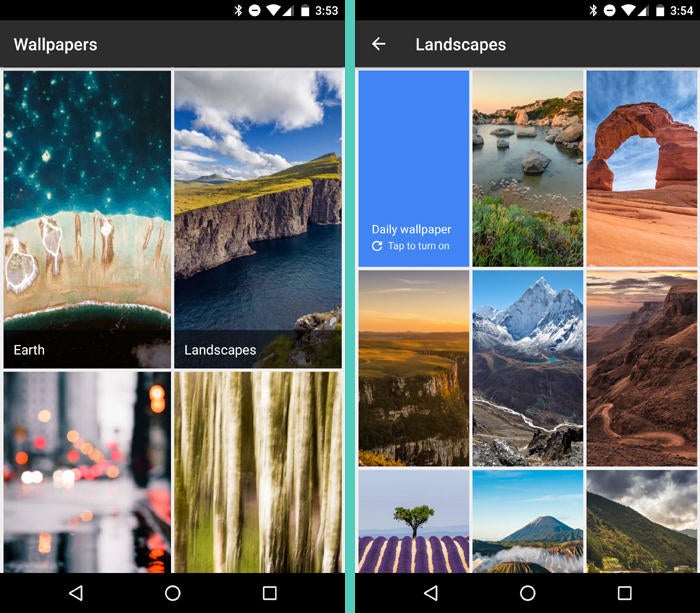 jr
My, oh my, things are suddenly lookin' good.
Author : JR Raphael
Source : https://www.yahoo.com/tech/m/66d2c1bf-b56b-3ed9-b3f9-c8ff778aca53/ss_8-useful-google-apps-you.html