Introduction
When Apple launched the iPhone, many people in the business world – including Microsoft's CEO at the time, Steve Ballmer – sneered at it. It didn't have a keyboard, was expensive, and didn't even have 3G in its original form. A lot has changed since then, and the numerous updates and tweaks that Apple has made have turned it into the perfect on-the-go smartphone for business.
The App Store is the main driver behind the surge in productivity on Apple's mobile devices, but it has become very crowded – 1.5 million apps, at the last count – and finding exactly the right apps can be difficult.
Which is exactly why we've compiled this list of the best and brightest apps for doing business on the iPhone.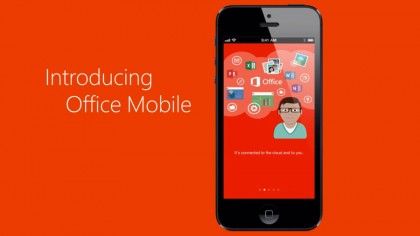 Microsoft Office
Microsoft brought the Office suite – Word, PowerPoint, Excel, OneNote, and so on – to the iPhone (and iPad) several years back, and the apps have been getting better and better ever since.
The suite, which is broken down into separate apps, initially needed an Office 365 account to do many tasks – like editing documents – but that has since changed and Office is now the best way to create, edit, and distribute documents on an iPhone.
Everything syncs to the cloud and documents created on a Windows PC or Mac can be opened and edited seamlessly. It's the best of the best for productivity and even beats out Apple's own iWork suite.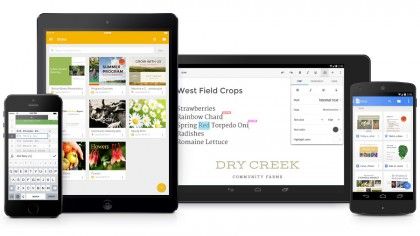 Google Docs
For those who want a more Google-y experience – or, most likely, rely on Google services – the company has a good set of apps for the iPhone which do pretty much what you'd expect.
The Google Docs app, which is free and does not require a subscription, can be used to edit, export, and view documents (among other things), making it the perfect way to interact with Google's productivity software.
The Docs suite is incorporated into one application which can be used to create word, spreadsheet, or presentation documents. Google has worked hard to make it as smooth and seamless as possible and the results are impressive.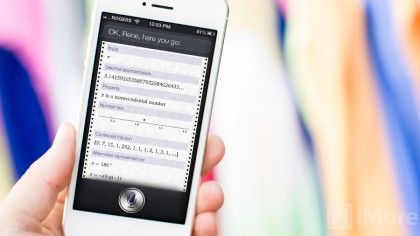 Wolfram Alpha
The Wolfram Alpha app is a mobile version of the website and it can be used to do almost any task. Unlike Google, which can add, subtract and so on, Wolfram Alpha can work out dates, times, food, complex mathematical equations, the weather and so on. The list is endless.
The app costs £2.29 ($2.99 in the US, which is just over AU$4) – there is also a subscription option which adds extra utilities – and is a valuable asset if you need to quickly work out something obscure, like how many days away a specific date is or the physical properties of white pine wood.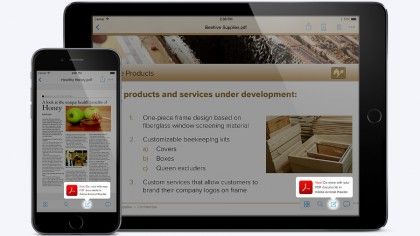 Adobe Reader
Having a dedicated PDF reader can come in handy and Adobe does it best. The Adobe Reader app, which is free, can be used to make edits and comments on PDFs, and much more.
The software can also be used in conjunction with an Abode account, which adds various high-end features like the ability to export files into different formats. Apple does provide a PDF reader in most apps, such as Mail, but having a third-party app can come in handy if you look at, edit, and receive a lot of them.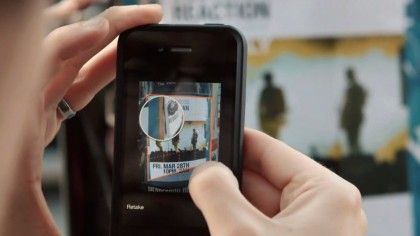 Genius Scan
Speaking of PDFs (see the previous slide), one of the iPhone's biggest flaws is not being able to create them from an image. Luckily, Genius Scan – a free app – has you covered.
The app has various different options and offers guidance on the best settings – camera position, lighting, and so on – for creating crystal clear PDFs, which can then be sent via text, email, or another messaging app, or exported to Dropbox, Evernote, Google Drive, or elsewhere.
Genius Scan can also organise PDFs within the app by tags, titles, and so on, making it ideal for creating and then storing large volumes of documents.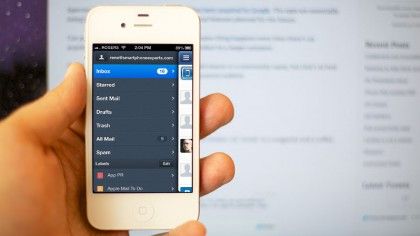 Gmail
With more than 400 million users, Gmail is a goliath. Apple does offer support for the service in its own Mail app, but many users like having the Google-made app itself installed – mainly because it comes with a number of considerable added benefits.
The biggest advantage of using Google's own app is that it integrates directly with other Google services, like Docs or Calendar. Invitations can be answered right within the app while Google+ posts – for those who actually use Google+ – become interactive inside Gmail.
The app has the full range of achieving, tagging, labelling and categorisation features you'd expect, and is quite simply much better than Apple's built-in client.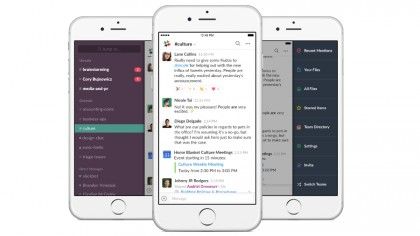 Slack
Slack, the enterprise messaging app, has over three million daily active users, and is spreading to more and more workplaces around the world as companies move past email, which is now seen as slow and hierarchical, for a friendlier solution.
Having Slack on the iPhone is a big bonus and can help with staying in touch on the move, which is essentially what the app is designed to do.
Private and team chats are kept intact, notifications sync between devices, and even the read messages go across, which is especially useful if your team works around the globe and you often wake up to hundreds of new missives.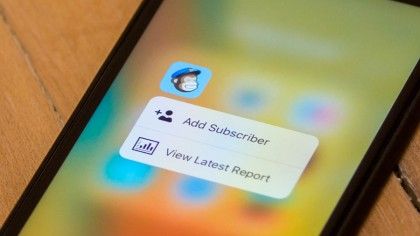 MailChimp
MailChimp is useful for anyone who wants to distribute an email newsletter to a number of people. The service, which launched in 2001, sends over 10 billion per month on behalf of its users and is free for anyone who doesn't have a massive mailing list.
The iPhone app, which is a free download, does many of the same things as the desktop client but in a miniature format. Lists can be checked, created, edited and emails sent to recipients. Analytics for emails – who opened it, where, and so on – can also be viewed, giving valuable insights on-the-go.
For those who manage a mailing list via MailChimp, the iOS app is a good thing to have installed on your device.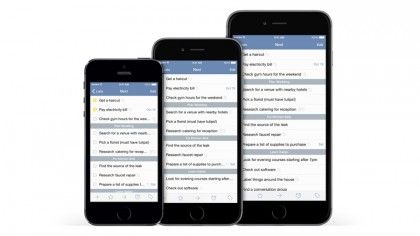 Things
Good to-do list apps are in high demand as the iPhone becomes more and more ingrained into our daily lives. Setting a reminder for long- or short-term goals, tasks, and objectives is an easy way to keep track of everything.
Apple recently beefed up its iOS-based offerings with a new Notes app, which features tick boxes, and a refreshed Reminders app. While these two efforts are good they don't come anywhere near Things, which has apps across the iPhone, iPad, and Mac.
Things is, essentially, the king of all to-do apps with a list of features that is too lengthy to go into fully, but starts at simple cross-device syncing and ends somewhere around creating tasks that are labelled and repeat every other week. For people with lots to do, Things can't be beaten.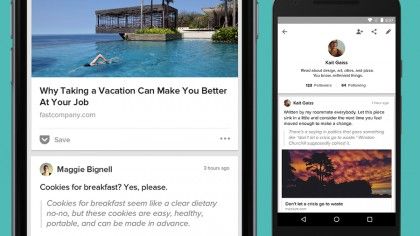 Pocket
Saving articles for offline use is handy in so many ways. Commuting, for example, is far more tolerable with a lengthy piece from The Atlantic, London Review of Books, or any other publication that is saved offline and therefore not subject to a spotty internet connection.
Pocket can also store videos and has the ability to sync, tag, and search the full text of any article if you get the monthly subscription option.
While Pocket may not be a business app in the truest sense of the word, it's a valuable addition to any iPhone and makes the commute – or any other travel time, or perhaps your lunch break – much more interesting.
Author: Max Slater-Robins
Source: http://www.techradar.com/news/software/applications/10-best-small-business-iphone-apps-1074101